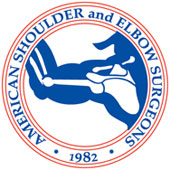 Cleveland Physicians earn Charles S. Neer Award from American Shoulder and Elbow Surgeons
Prestigious international award for research in the area of shoulder and elbow surgery
CLEVELAND – An orthopedic surgical team led by Rueben Gobezie, MD, recently received the Charles S. Neer Award from the American Shoulder and Elbow Surgeons society.
The team of researchers includes Dr. Robert Gillespie, Assistant Professor, Orthopedics – CWRU School of Medicine, Dr. Yousef Shishani and Dr. Jonathan Streit.
The team earned the award for their research and subsequent publication, "A Randomized Prospective Evaluation on the Effectiveness of Tranexamic Acid in Reducing Blood Loss After Total Shoulder Arthroplasty." The Society is comprised of 200-300 of the leading shoulder surgeons from North America, South America, Europe, South Africa, Korea, Japan and China. Only one award each year is given for clinical research in shoulder surgery.
The team received the award for completing a study demonstrating that tranexamic acid, a drug applied topically during surgery, can be used during shoulder replacements to significantly reduce blood loss from this procedure in a double-blind prospective randomized trial.
"We believe that the insight we have gained will continue to support our march as a shoulder community towards less invasive methods for performing shoulder replacements," said Dr. Gobezie, who is the Director of the Cleveland Shoulder Institute, an affiliate of University Hospitals. "Shoulder replacements represent the fastest growing segment of joint replacement in the United States."
Dr. Gobezie has been focused on the development of minimally invasive shoulder replacements for a decade. His work helped develop a novel technique for minimally invasive rotator cuff sparing outpatient total shoulder replacement. He also developed the technique for the first all arthroscopic shoulder replacement using cartilage grafts.
In 1985, Charles S. Neer, II, MD, created a fund to provide recognition for outstanding clinical investigation contributing to the understanding,
care or prevention of injuries to the shoulder and elbow. Named after its benefactor, this prestigious award has been presented annually since the
first Open Meeting of the American Shoulder and Elbow Surgeons. In 1987, the award was expanded to include both clinical and research categories.
The top-graded papers are selected by the Program Committee from the numerous abstracts submitted each year. The chosen Neer Award manuscripts are
then reviewed and graded by the Research Committee to determine the final winners. No one who has a manuscript under consideration may evaluate
the papers.
The Charles S. Neer Award recipients receive an honorarium and a certificate at the time their papers are presented during the Open
Meeting.